OPINION| Last week the Obama's personal chef and their close friend died in an … accident.  Now it appears that the Obama family's tragedy is far from over.
Following the unexpected and untimely death of their personal chef and friend, Tafari Campbell, Barack and Michelle Obama have been spotted out and about on Martha's Vineyard, seemingly ALMOST unscathed but incredibly suspicious.
Look at this image taken by The Daily Mail, showing Barry with some new injuries: a black eye and damaged hand …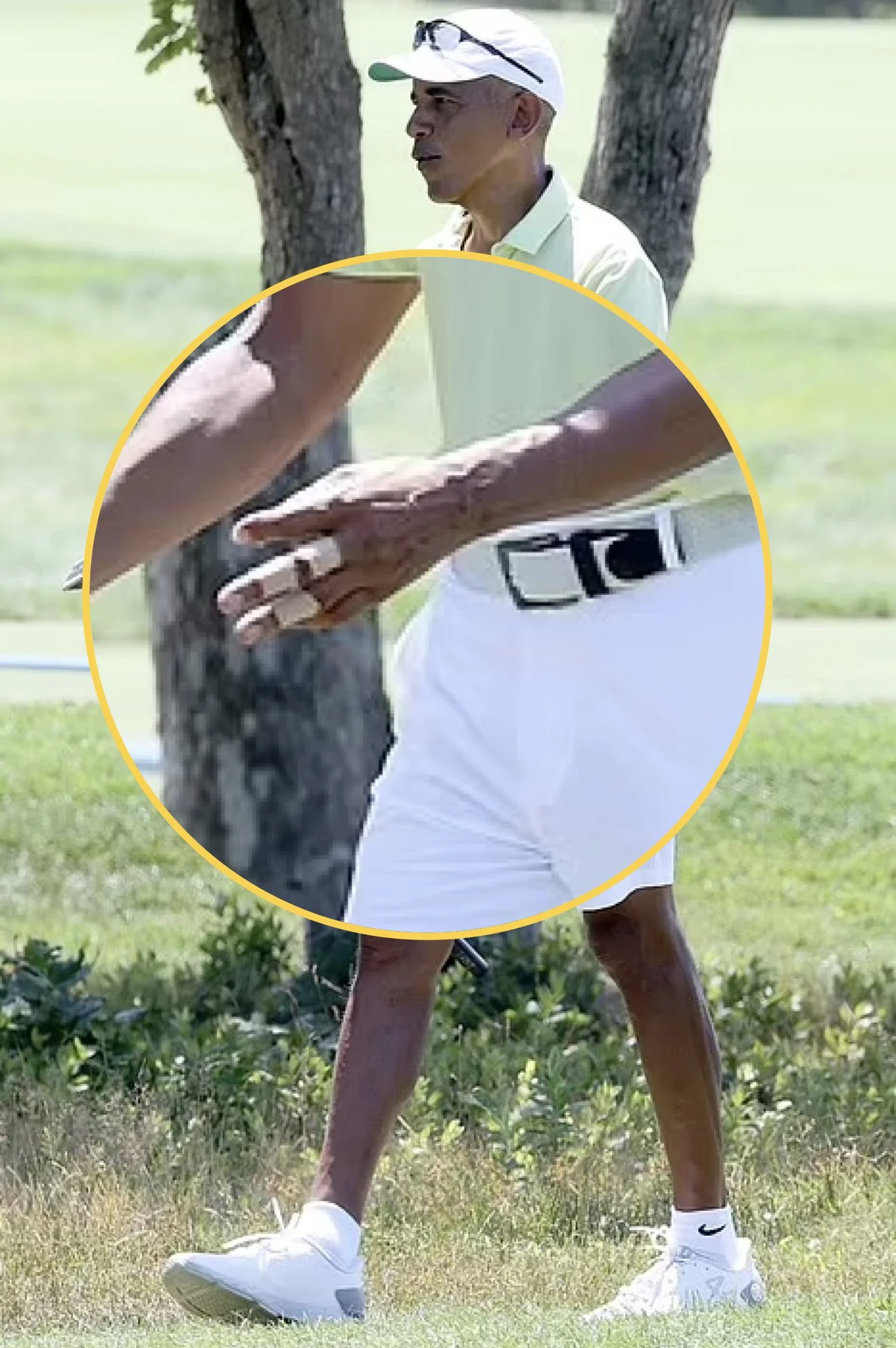 The former president was seen golfing at the exclusive Vineyard Golf Club with bandaged fingers while Michelle was enjoying a game of tennis with friends at Farm Neck Country Club. The pictures are the first public glimpse of these two since their dear friend's death – a death shrouded in mystery.
Martha's Vineyard law enforcement appear to have left a significant void in the details surrounding the tragic drowning of Obama's private chef.
The call log received by 911 distress call omits any mention of why it was made in the first place.
Tafari Campbell met his tragic end while paddle boarding on Great Edgartown Pond with an unidentified person that night.
A female caller alerted emergency services after she saw him struggling to stay afloat before he eventually drowned, yet no explanation for this incident has been provided by police or anyone else involved in this case.
The origin of the call has also raised some eyebrows as it came from Wilson's Landing – two miles away from Obama residence – making locals speculate whether something sinister could be taking place behind closed doors within Turkeyland Cove Residence.
What is going on behind closed doors at Turkeyland Cove?
Did Barack Obama cause Tafari Campbell's untimely demise?
Is there more to this story than meets the eye? All these questions remain unanswered, for now…